In one of the YouTube videos, food critics Darren John visited our restaurant to try our authentic Indian cuisine. Throughout the video, he raved about the food's quality, noting the ingredients' freshness and the unique spices of our dishes. He was particularly impressed by our signature dish, kingfish.
The YouTubers who has featured our restaurant have had overwhelmingly positive experiences. Their videos showcase our restaurant's delicious food, attentive service, and inviting ambiance. By embedding these videos within this post, we invite readers to experience our restaurant virtually and get a sense of what it's like to dine with us.
At The India Restaurant, our customers are our best critics. We are proud to have received countless positive reviews on sites like Yelp, Google, and TripAdvisor. Here are just a few examples of what our customers have had to say about their experiences dining with us:
I went in with zero expectations and left with immense joy! One of the best Indian foods I have tasted. The tandoori platter was out of this world, every bite was full of flavour and the biriyani was the star of the show. Every morsel of rice was packed with a punch of flavour and it hit every right note you'd expect. It has been couple of days since I visited but the taste still lingers in my mouth.
Shehran Tariq
(Sheru)
There's one flight of stairs that takes you down into the bunkers which have been converted into cosy dining alcoves. We went for the set menu, and it was well worth the price. The appetizers are meat-based, and makes sense as they are the heaviest part of the meal, and each course arriving there after gets lighter and lighter. Be careful when standing up and stepping into the spaces between the tables, the waiters move quickly and efficiently as the place is often very busy. bathrooms are narrow, and well perfumed.
Amanda
Lee
It is our last night in London and we wanted something special, a short bus trip from our hotel and we were greeted by the lovely front of house lady, she took us down to our table. Once we got down the stairs we were hit by the most amazing aromas. Pompadoms for the table with nice chutneys and pickles i recommend the mixed starter for two and our mains where butter chicken with garlic nan and the mixed biriyani we only have one pic because the food and service was so good i completely forgot to take pics. Amazing treat will come again when we are in London Thanks for the great evening
Jean Pierre
Elstadt
At The India Restaurant, we are thrilled to have the opportunity to share our love. Also, we are satisfied to serve authentic Indian cuisine to the people of London. Through exploring the YouTube videos that have put us on the map. We hope to have given you a taste of what makes our restaurant so special.
Our dedication to using only the freshest ingredients, traditional cooking techniques, and bold, flavorful spices. Which sets us apart from other Indian restaurants in the area. We take great pride in serving the best Indian cuisine in London. Moreover, we are honored to have received numerous awards and recognition for our efforts.
But don't just take our word for it – visit us and experience The India Restaurant for yourself. We promise you will be satisfied. From our signature dishes to outstanding service, we strive to provide an authentic Indian dining experience that will leave you returning for more.
If you're ready to taste the flavors of India, we invite you to visit us at our location at 21 College Hill, Cannon Street, London. Our opening hours are Monday – Friday for lunch from 11:30 am to 3:00 pm and dinner from 5:30 pm to 11:30 pm. We are open for dinner on Saturdays from 5:30 pm to 11:00 pm and closed on Sundays. Also, we are open on Bank Holidays. We hope to see you soon!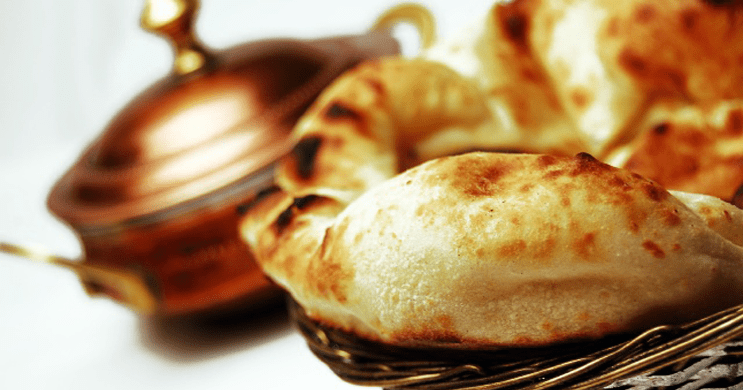 Indian food has been a favorite of British foodies for years. From creamy curries to spicy biryanis, Indian food has become a staple in many British households. But Indian food has become increasingly popular in UK restaurants in recent years. This type of food has a unique taste, tastes cheap and is easy to use. This article will look at popular Indian street food available in the UK. From crispy samosas to delicious dosas, we take you on a delicious journey through the colorful and varied world of Indian street food. So, if you want to add some spice to your cooking, read on for mouth-watering Indian street food!
Samosa is one of the most popular and famous Indian street food. These grilled or baked bread are usually filled with vegetables or ground beef and served with sauce.
Samosas have a long history and cultural significance in Indian cuisine dating back to the 10th century. Samosas have been originated in the Middle East and was brought to India during the Mughal Empire. It soon became a favorite local snack and spread nationwide, creating regional variations over time.
A classic samosa consists of crispy pastries with potatoes, peas, onions and sometimes meat or cheese. Samosas are crispy on the outside and soft and fluffy on the inside. The spices in the filling make it a delightful, aromatic, fun and delicious dessert. Samosa is very popular in the UK and you can find it in many Indian restaurants and street stalls. The most popular variations are chicken or lamb samosas, which add a meaty twist to the classic potato and pea filling. Vegetarian and vegan options are also available using alternative toppings such as spinach, cottage cheese or lentils.
Overall, anyone who wants to explore the diverse and delicious world of Indian street food should try Samosa. Whether you go spicy or light, with meat or vegetables, samosas are a crowd-pleaser and never disappoint.
A popular snack in India's street food culture, chaat has been integral to Indian cuisine for centuries. Chaat is popular for its explosive blend of flavors, textures and spices; this dessert is a street-food staple.
Chaat is a unique and delicious combination of ingredients. The menu usually consists of fried waffles, baked potatoes, chickpeas, spices and chutney. Common chaat spices include cumin, coriander, chaat masala and paprika powder.
Chaat is also popular for its bold and spicy taste and is refreshing and soothing to the palate. The sweetness and aroma of the tamarind and mint chutney balance the spiciness of the dish. 
In the UK, chaat is a popular street food in Indian restaurants and takeaways. Popular options include papdi chaat, rich fried dough, and bhel puri, a mixture of rice, vegetables and chutney.
Another popular option is the samosa chaat, which combines the crisp and crunchy taste of a samosa with the crunchy and refreshing taste of chaat. This dish is a favourite among street food lovers and a must-try for anyone who wants to explore the diverse and delicious world of Indian street food.
Chaat is a stunning and delicious part of Indian cuisine millions worldwide enjoy. With a unique combination of flavours, ingredients and spices, chaat is a must-try for anyone who wants to experience the true essence of Indian street food.
Vada Pav is a popular street food snack in India, especially in Mumbai. This dish has become a beloved part of the Indian street food scene and is enjoyed by people worldwide. Vada Pav is a simple yet flavorful dish that consists of a fried potato dumpling called a vada sandwiched between a soft bread roll called pav.
The vada is made by mashing boiled potatoes with spices, including ginger, garlic, cumin, and coriander. The mixture is then shaped into a ball and coated with a batter made from chickpea flour, which is then deep-fried until crispy and golden brown. The pav is usually toasted with butter and served with chutney and a spicy garlic powder called gunpowder.
In the UK, vada pav has gained popularity recently, with many street food vendors and restaurants offering their unique take on the dish. Popular places to find vada pav in the UK include Dishoom, a popular Indian restaurant chain specialising in Bombay-style street food, and Kolkata, a food stall serving Kolkata-style street food.
Vada Pav has also become a popular item on the menu at music festivals and food markets, where visitors can experience the unique taste of this beloved street food snack. Whether you're a fan of spicy food or just looking to try something new, vada pav is a must-try dish that will satisfy your taste buds.
Pav Bhaji is a famous street food dish in Mumbai, India. It is a delicious and filling meal that is perfect for anyone who loves the spicy, bold flavours of Indian cuisine.

Pav Bhaji is made by boiling and mashing various vegetables, including potatoes, peas, tomatoes, onions, and capsicum. The mashed vegetables are then cooked with a blend of spices, including coriander, cumin, turmeric, and red chilli powder. The dish is typically served with a buttery bread roll called pav, which is lightly toasted and served alongside the spicy vegetable mixture.
Pav bhaji has become a popular dish in the UK at Indian restaurants and street food stalls. Popular spots to find pav bhaji in the UK include Shree Krishna Vada Pav, a famous street food stall that specializes in vegetarian snacks, and Dishoom, a trendy Indian restaurant chain that serves Bombay-style street food.
Whether you're a vegetarian or just looking for a flavorful and filling meal, pav bhaji is a must-try dish that will satisfy your hunger and taste buds.
Dosas are a staple of South Indian cuisine and have a rich history and cultural significance. In South India, dosas have been a part of the local diet for centuries and are often eaten for breakfast or as a light dinner.
There are many different types of dosas, each with its unique flavor and texture. Some of the most popular varieties include masala dosa, which is stuffed with a spicy potato filling, and rava dosa, made with semolina flour and is crispy and crunchy.
In the UK, dosas have become a popular street food and are often served at food markets and festivals. Popular places to try dosas in the UK include Dosa Deli, a street food stall that serves a variety of different dosas, and Saravanaa Bhavan, a chain of South Indian restaurants that specializes in dosas and other traditional dishes.
Where to find Indian Food in Brick Lane?
If you are looking for Indian food in Brick Lane, India Restaurant is a good choice (Check Menu). They serve various classic Indian dishes that have been a staple for years. However, you must visit The Famous Curry Bazaar, especially if you are looking for a curry. Known for its delicious food, this popular restaurant has become a favorite among locals and tourists. So if you're in the mood for traditional Indian food or spicy curries, Brick Lane has you covered.
Indian street food is gaining popularity in the UK and offers a range of delicious and unique dishes. From classic samosas and chaat to adventurous vada pav and dosa, there is something for everyone.
We examine this popular street food's origins and cultural significance and suggest where to find it in the UK. Whether you like spicy, salty or sweet food, Indian street food has something to offer.
We encourage our readers to leave the restaurant and try popular dishes. You will discover new and exciting dishes and gain a deeper appreciation for the rich history and culture behind this favourite snack.